Tuesday, August 10, 2010
Posted by Michael Knutson in "Dell Streak" @ 02:00 PM
"Orders for the Dell Streak Tablet open up for U.S. priority pre-sale registrants at www.dell.com/mobile this Thursday, August 12. General availability follows a day later at www.dell.com/mobile. The Dell Streak is available for $299.99 with new two-year AT&T contract†, and $549.99 without. Customers who purchase the Streak, and signed up during the pre-sale program, will receive a free second-day shipping upgrade. Customers who redeem their pre-sale coupon can purchase a Plantronics Bluetooth earpiece for 99 cents while supplies last."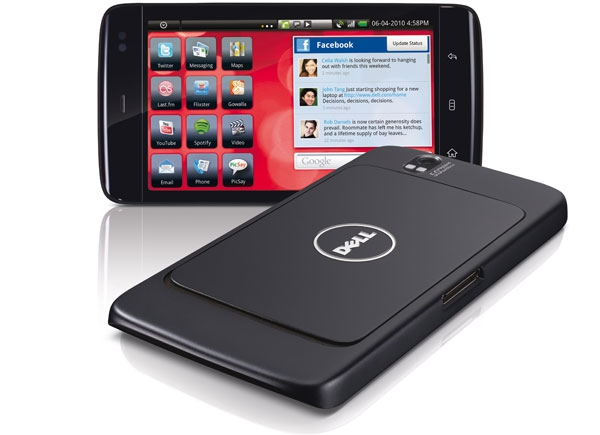 image credit: erictric.com
Delayed a couple weeks in the USA, ordering for the Dell Streak opens on August 12, 2010 for priority pre-sale registrants (click here to pre-register), giving you a 24-hour head-start on the general public. Lots of buzz about this 5-inch tablet -- shipping with Android 1.6 but expected to be upgradeable to Android 2.1 -- coming in the near future. Let the competition begin!
---