Thursday, September 22, 2011
Posted by Eric Juillerat in "Apple Software (OS X)" @ 08:00 AM
Slow Speed
Beach balls (otherwise known as the Marble of Death) are plentiful with Lion! I have a 2.8GHz machine with 8GB RAM, and a hybrid HDD. This thing was downright speedy with Snow Leopard, slowing only with highly intensive graphical operations...or any Adobe software product. However, in Lion, the infamous spinning beach ball appears more often and remains for longer periods of time. It used to make me dizzy. Now it just makes me mad! Apps also take longer to load. Overall, the entire system seems bloated and sluggish. You might suggest that a 'cleaner' would resolve this, but I rebut, all things were equal with Snow Leopard and it ran fast and well - mind you, just hours prior to the upgrade. The Internet tells stories of memory leakages, and CPU run-offs. I don't know exactly what is happening, but the result is slow system performance.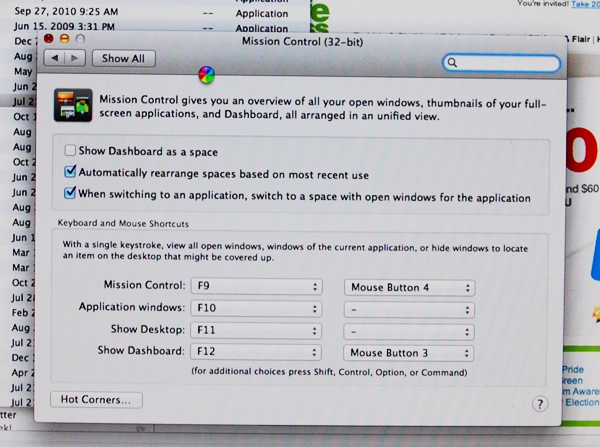 Figure 6: A constant reminder that Lion is sluggish...to say the least.
I'm Not Lion, It's Like Vista
Is Apple's new OS really like Vista? It's slow; check. It crashes a lot; check. It has re-sizing handles on all sides of the application windows - just like Windows; check. Apps can now appear in Full Screen Mode - just like Windows; check. It has features you don't want or need; oh yeah, check! Overall it just doesn't seem to work as well as its predecessor; yup, check. Unfortunately, right now Lion is a lot like Windows Vista - and it pains me to admit it; after all, Vista is why I'm here in the first place.
Summary
Being an early adopter has its perks...for you. As I have written this review my frustration has grown from continued crashes, boot-looping, and constant freezes. This very article has been recovered several times! Frankly, Lion has shaken my foundation of faith in Apple OS. My advice is for those wanting to upgrade - give that thought pause. Wait a few months and give Apple and OS X Lion time to Cook. If I have learned anything from switching, I have learned that Apple is very good at providing updates - that for the most part improve their software. Putting this in a different light, there are literally hundreds of new features in Lion. I can only complain about a handful of them - that should tell you something. Still, from a reasonable altitude this new OS appears to be unfinished, if not rushed. If you were about to upgrade, but still haven't, perhaps I've done my job here. For those of you who have upgraded, I'd be interested in your thoughts and experiences with Lion - please post them below. While this bullet wound stings, it's merely a flesh wound. I'll live on to see at least another update and we'll see what happens from there.
Eric Juillerat is a technologist, geek, and all around admirer of anything with silicon, buttons, or touch screens.

Do you enjoy using new hardware, software and accessories, then sharing your experience with others? Then join us on the Thoughts Media Review Team! We're looking for individuals who find it fun to test new gear and give their honest opinions about the experience. It's a volunteer role with some great perks. Interested? Then click here for more information.

---