Monday, August 30, 2010
Posted by Jason Dunn in "Digital Home Articles & Resources" @ 11:00 AM
"When you think about how much laptops have evolved over the past couple of years, it's staggering. You can now get screaming-fast quad-core power inside a machine that weighs less than 4 pounds. Many notebooks can switch between integrated and discrete graphics on the fly. You'll even find some models with 3D displays or tech that lets you stream video wirelessly to your HDTV. Yet even with all of these advancements, notebooks have taken serious steps back in some ways. The "evolution" of the touchpad seems to have moved from a utilitarian pointing device to a mere decoration."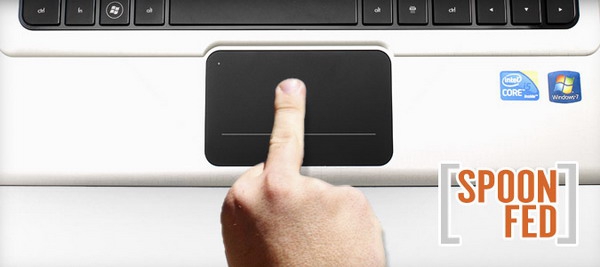 Mark Spoonauer over at Laptop Magazine has a point: touchpads are still a real hit or miss affair on laptops. I reviewed the dm3 just like Spoonauer did, and both of us had the same conclusion: how could HP release something so shockingly awful? What were the designers thinking, and more so, how did such an obviously awful implementation make it into a shipping product? I've seen some truly awful touchpads, but I've also seen some really great ones. I don't think it's a matter of personal opinion: a touchpad should be responsive, easy to use, not interfere with you when you're typing (even if you brush the touchpad surface), and have buttons that are easily clickable.
I part ways with Spoonauer when it comes to his praising of pointing sticks - I've always found them to be more of a hassle than anything else. Where do you stand on touchpad versus pointing stick? And what's the worse, or best, touchpad you've had on a laptop? I thought that the touchpad on my Dell XPS M1330 was perfect - I had zero complaints with it.
---