Friday, April 1, 2011
Posted by Jason Dunn in "HP Laptops & Netbooks" @ 11:30 AM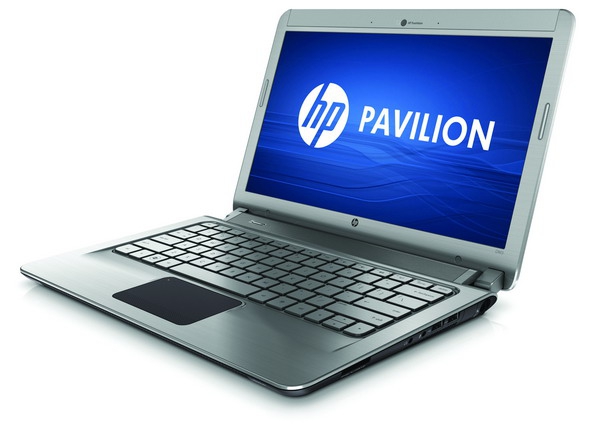 Above is part one of an unboxing and first impressions video of the HP Pavilion dm1z laptop [affiliate]. It was one of the first laptops to ship using the new AMD Fusion APU. It features an AMD Dual-Core Processor E-350 (1.6GHz, 1MB L2 Cache) and an AMD Radeon HD 6310M Discrete-Class Graphics chip for the GPU. This model I purchased from HP came with Windows 7 Home Premium 64-bit, 3 GB of RAM, a 320 GB 7200 RPM hard drive, a six-cell battery, an 11.6 inch display (1366 x 768 resolution), a Webcam with integrated microphone, 802.11b/g/n WiFi, Bluetooth. It has no internal CD/DVD drive: you need to buy an external, USB-based drive to load CDs or DVDs. Part two after the break.
Got questions about the dm1z? Fire away! My review will be coming in a week or two, but here's a sneak peek: I've been using the dm1z quite a bit over the past month, and I'm extremely impressed with the performance of the hardware for the price. The combination of the better-than-Atom CPU performance, the solid GPU, and the excellent battery life - wait until you see the test results - mean I can recommend it highly before I even publish my full review.
Jason Dunn owns and operates Thoughts Media Inc., a company dedicated to creating the best in online communities. He enjoys photography, mobile devices, blogging, digital media content creation/editing, and pretty much all technology. He lives in Calgary, Alberta, Canada with his lovely wife, his wonderful son Logan, and his sometimes obedient dog. He's quite happy that he bought the dm1z for his wife.

Do you enjoy using new hardware, software and accessories, then sharing your experience with others? Then join us on the Thoughts Media Review Team! We're looking for individuals who find it fun to test new gear and give their honest opinions about the experience. It's a volunteer role with some great perks. Interested? Then click here for more information.

---