Thursday, September 22, 2011
Posted by Eric Juillerat in "Apple Software (OS X)" @ 08:00 AM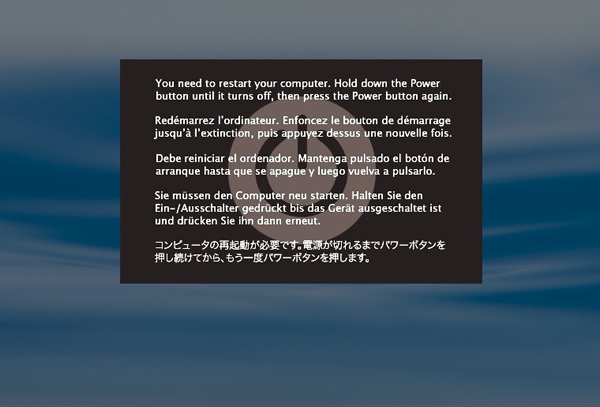 Figure 1: The hard shut down; or let down.
The Gray Shade of Death
Kernel Panics are just like General Pain and Major Disease. In Windows vernacular it's known as the Blue Screen of Death (BSoD). It is the equivalent of a middle finger being shoved in your face. Apple has one-upped the BSoD with a very polite transparent gray screen that pulls down softly - like a shade over your work and asks you to restart your computer. Something akin to, "I say Lad, would you be ever so kind and calmly depress the on/off lever. Many thanks, and cheerio!" This screen remains in contrast to the startling flash to a bright blue Windows message with hexadecimal codes, instructions to restart, and the honest admission that an error has occurred.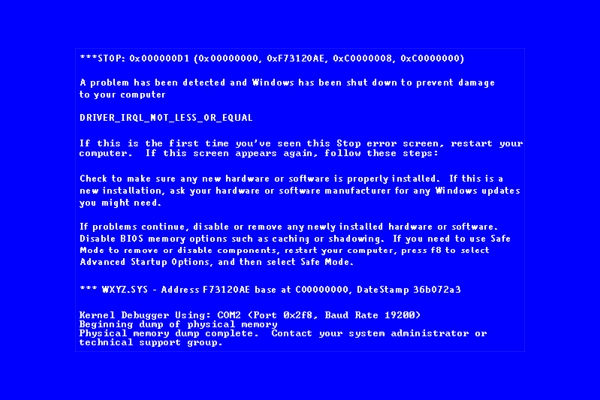 Figure 2: A familiar old friend.
Am I arguing that Apples crash screen is prettier than Windows crash screen? You're missing the point here; but yes, it is. Just be aware the result in both instances is remains the same; the system blew up. While I was on speaking terms with Windows crash screen - what with all the time we spent together over the years, quite frankly, I am not sure if a screen like this even existed in OS X Snow Leopard, or Leopard? I had never seen one before upgrading to Lion. But now, since upgrading, I have seen this screen perhaps a dozen times. It was cute at first, but now, not so cute. To put it in perspective, my MBP had crashed two or three times in nearly three years. On Lion, it has crashed several times in just the past month or so - something I am not accustomed to since switching to Apple.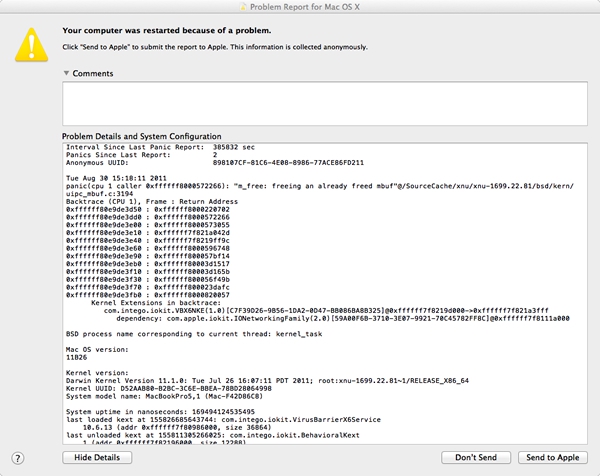 Figure 3: A Problematic Report for Mac OS X Lion.
Boot Loops
Another feature borrowed from Microsoft's Vista OS, is boot looping. This is the act of the computer booting to the OS, then immediately restarting, booting to the OS, then immediately restarting, booting...you get it - or you will.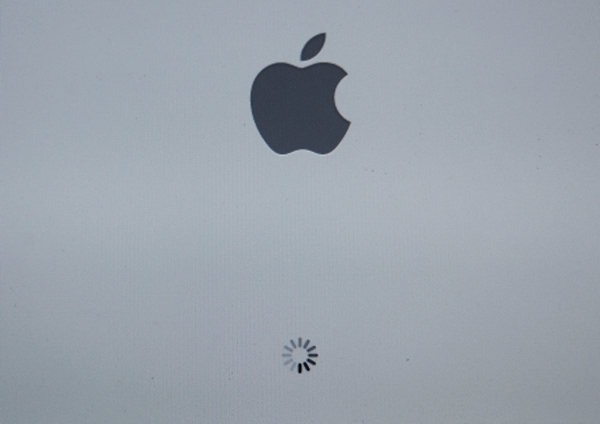 Figure 4: Loop de loop de loop...
This one just shocked me. When it first happened I didn't know what to do. I just kept watching it like a person might watch a train wreck - eyes wide, mouth agape, and unable to move or speak. It felt like it was happening in slow motion...bullet time! I actually had to use a Windows 7 machine to search the Internet to discover how to boot my MBP in Safe Mode. Can you imagine in almost three years I never had to boot into safe mode on my Mac? This was a normal occurrence in Windows, just hold down F8 choose Safe Mode from the menu and experience Windows in ultra low res. On the Mac, you hold down the [Shift] key while starting your machine. It took some time to get this right, but Lion has allowed me to practice this boot method many times over...and that makes me sad.
Once in Safe Mode, I used the Disc Utility App under Utilities, and performed both a Verify Disc, and Verify Permissions. The Disc has always checked out OK, but in some cases I had to Repair Permissions. Once complete I was able to restart normally and go about my business. This process can take up to a half hour. I wish I could turn OFF this new feature in Lion...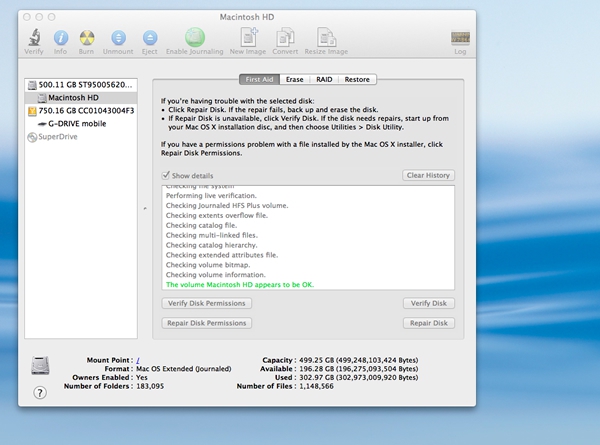 Figure 5: A new routine with OS X Lion.
---