Friday, December 23, 2011
Posted by Don Tolson in "Other Slates & Tablets" @ 08:30 AM
We'll start off with a wander around the outside of the unit before we get hands on with the performance.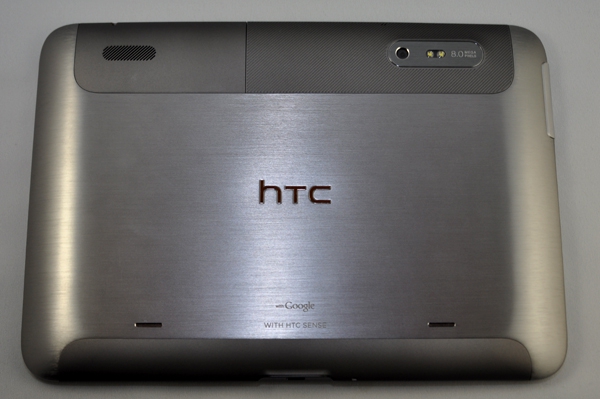 Figure 3: I'll talk about the screen specifically in a following section, so here's the back panel. I'm not exactly sure what the grid in the top left is, since the speaker slots are on the left and right at the bottom. The grey button on the right side near the top is the volume rocker. There's a hidden surprise in the top right. The darker grey panel around the 8 megapixel camera comes off to reveal...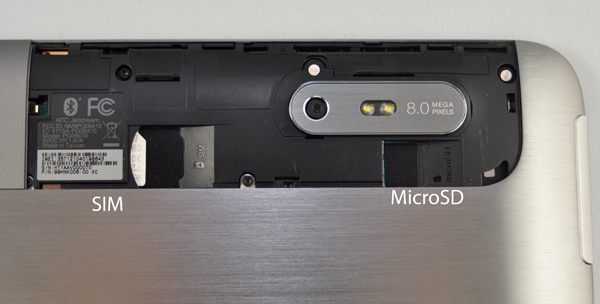 Figure 4: ...Storage for the SIM card (on the left) and for a microSD card over on the right. According to the specifications, the microSD card slot will handle up to 32Gb of extra storage. That coupled with the onboard 32Gb inside the Jetstream (28Gb available) provides a pretty reasonable 60Gb of usable storage.

Figure 5: Here's a shot of the top of the unit. On the left side of the picture is the silver power button, and just to the left of it is the hole for the microphone for recording during video or conferencing.
Figure 6: On the side of the unit (right or left, depending upon how you hold it and screen orientation) is the rocker switch for volume control.

Figure 7: The bottom sports the microUSB (2.0) port for the wall charger or for connecting up to your PC/desktop. I don't know if this is now a standard for tablets, but I was disappointed to see it wasn't the same as the microUSB found on smartphones. So now we have yet another 'standard' interface requiring a different cable.
As with most Android units, the USB port is used mainly for battery charging since there isn't usually a 'sync' capability unless it's provided by a specific application. When the Jetstream is connected to a PC, the storage becomes available as another storage device.
I'm not exactly sure why this happens, but it seems every time we get a new form factor out in the market, we go through a stage where all the manufacturers feel the need to create yet another port interface which is different from (and incompatible with) all the ones we've been using up till now. Is there some reason why the existing microUSB format (or even the miniUSB) can't be used on tablets?
Update: According to Jason, the standard microUSB cables found on most phones will fit into this slot and will charge the unit, albeit a little more slowly, due to lower power availabilities with the older USB standard.
---