Friday, December 23, 2011
Posted by Don Tolson in "Other Slates & Tablets" @ 08:30 AM
GPRS (cellular)
The spec sheet shows the Jetstream supports quad band performance (850/900/1800/1900) on the GPRS bands, tri-band (850/1900/2100) on the HSPA, plus operation on the AWS/700 band for LTE. As described, this model has been specifically tailored for Rogers here in Canada. I'm pretty sure it would also work (technically) with the AT&T LTE network, but you'd have to get an unlocked version.
Generally, the tablet's cellular radio did as good a job as any of the modern cell phones, with the same level of connectability and coverage. I think this '4G' vs 'H' designation is something the networks vendors are doing, since the same thing happens on my recently acquired Samsung Infuse and Focus S. When I got to Vancouver, the LTE connections showed as LTE.
Bluetooth
The Jetstream supports Bluetooth 3.0. The Bluetooth connections seemed to work fine with my stereo headphones, getting reasonable range (about 20 feet or 2.5 m) I didn't bother trying to pair the tablet to the car since there is no 'phone' capability, and hence no 'handsfree' operation. I didn't have a bluetooth keyboard or mouse available to test if HID was supported.
Wi-Fi
The Jetstream suports 802.11 b, g, and n and the tablet was able to connect to my secure home network quickly and easily. Generally, it connected and operated throughout the house, despite having central heating ducts, etc. between the router and almost all the electronics on the main floor. As described in the Speed Readings section above, however, throughput wasn't all that great, since our laptops normally get around 15 to 16 Mbs download and 0.5 Mbs upload. I'm not exactly sure why the tablet was so much slower.
GPS
The GPS receiver in the Jetstream worked reasonably well, taking about 20 to 30 seconds to acquire a location on Google Maps while indoors. This is fairly normal for the current generation of GPS radios, since I get similar responses on my phones. I didn't get a chance to try the location function outdoors, but I expect it would be somewhat better.
FM
For what is billed as a 'media device', I found it a little odd that they had left out FM radio reception from the device. I guess I'm just so used to having it available on smartphones, that it was a bit strange to find there was no FM radio application (nor capability as far as I could tell) on the Jetstream. This being my first tablet unit, I wasn't sure if this was something other tablets have or not. I guess you could always use an Internet radio like TuneIn if you wanted.
Battery
The battery included with the Jetstream is a 7300mAH gargantuan which provides plenty of long-lasting power. It took about 2 to 3 hours to charge completely and then lasted about 5 to 6 days of what I would consider 'moderate' use. Of course, streaming video will burn things up much faster, but it was good to see that we didn't have to leave it on the charger every night.
Camera
There are two cameras on the Jetstream -- an 8mp unit on the back and a 1.3 mp camera on the front. The front one is mainly for video conferencing, etc. I didn't really test this one out. The back camera has a built-in flash and is capable of still photos and 1080p video capture.
I took some pictures inside the house I'm staying in Vancouver, just to give you some idea of how the camera performs with indoor lighting. For phone cameras, this is typically where you'll see them struggle.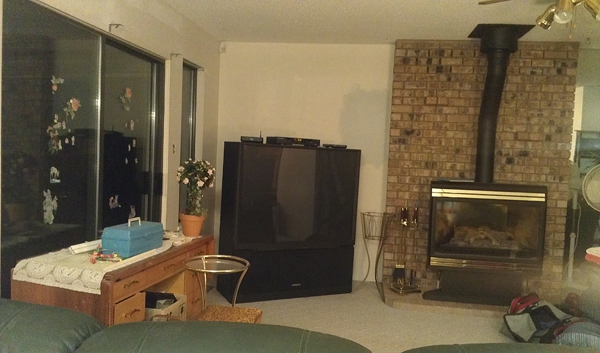 Figure 9: This shot was taken using the back camera with flash turned on. This has been sized down to fit onto the web site display, but the original was 3264x1920, 24bit depth, 72dpi. Unfortunately, the only EXIM data retained was the ISO of 922 and a focal length of 4mm.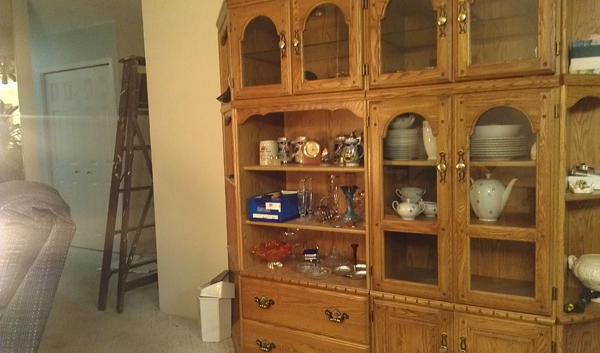 Figure 10: Same room, looking toward another wall, illuminated by incandescent bulbs. Same original resolution and depth. ISO 574 @ f4.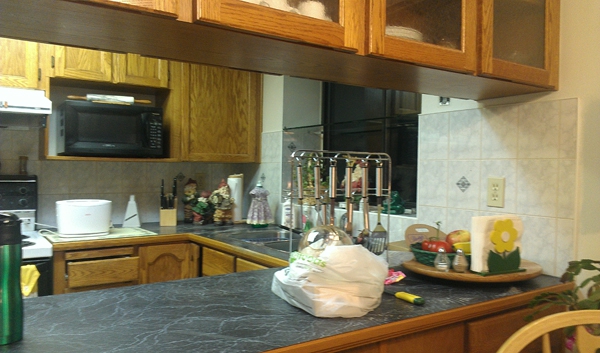 Figure 11: This picture was taken using a fluorescent lighting source -- a mixture of 'soft white' and 'bright white' as the industry calls it. ISO=237, f4.
Notice how all the pictures seem to have a tinge of yellow 'warmth' to them? I'm not sure HTC has quite got the white balance right yet, but you definitely feel the coolness of the light in the last picture as compared to the previous two.
I also tried a very short video capture. The tablet didn't have the right shape or 'bulk' to hold it steady for video, and the sound pickup from the microphone was horrible.
To be honest though, I'm not really sure why anyone would use a tablet as a still or video camera. The form factor is very awkward to hold steady and control exposure, focus, etc. And it would also look really geeky in most situations. (I seem to remember seeing a YouTube somewhere of someone trying to take a wedding video/photo in the church with his iPad. :-0) It might be okay for 'emergency' situations (You're holding your tablet when the 'big one' hits) or you just have to capture that 'special' moment, but I think I'll stick with a DSLR and a video-cam.
---